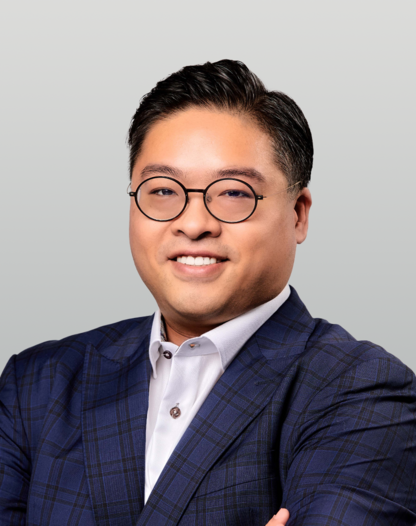 Ricky CHIU, Ph.D.
Chairman & Chief Executive Officer
As Chairman and CEO as well as the lead inventor of the company's core technology, Ricky sets the vision and strategic direction of PHASE Scientific.

As a leading innovator in the field of biotechnology, Ricky has made significant breakthroughs and developments in the fields of liquid biopsy and rapid point-of-care testing using the proprietary technology he developed. His work has been well-recognized by the industry, having been the recipient of the Ten Outstanding Young Persons of the World, the Hong Kong Ten Outstanding Young Persons, the InnoStars Awards, the Young Industrialists Awards of Hong Kong, and the HKSAR Chief Executive's Commendation for Community Service for his outstanding research achievements in biotechnology innovations and his notable contributions to the COVID-19 pandemic.

Ricky is an adjunct associate professor at Chinese University of Hong Kong's School of Biomedical Sciences and is fully committed to grooming younger talents and firmly believes in empowering the next generation to create a positive impact on healthcare globally.

He holds a Ph.D. in Bioengineering from the University of California, Los Angeles, United States.