PHASIFY VIRAL RNA Extraction Kit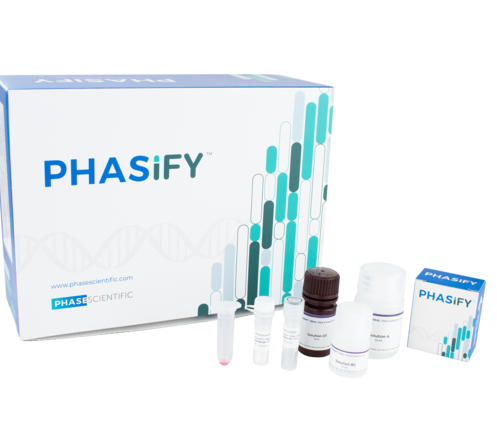 The PHASIFY VIRAL RNA Extraction Kit (CE-IVD) is designed for maximum yield of viral RNA from viral transport media (incl. PBS and saline) samples and has demonstrated superior recovery against solid phase extraction methods.

The PHASIFY VIRAL is identified by the US FDA as a platform validated for use with the CDC Panel.
For in-vitro diagnostic use only.
Order Now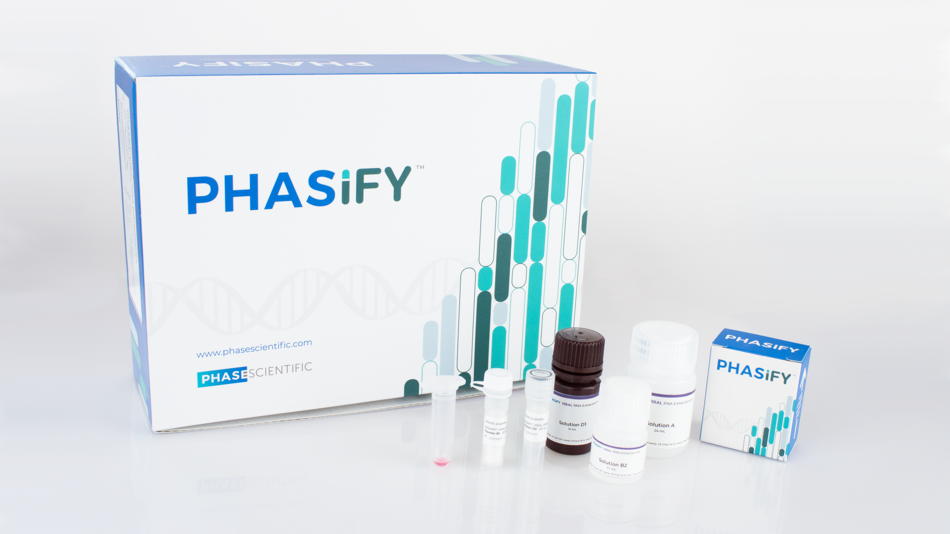 About
Features
High Yield: Up to 600 µL of sample per extraction
High Concentration: Flexible elution volume between 10-150 µL
Easy-to-Use: No specialized equipment needed such as magnetic racks and vacuum pumps
Specifications
Applications
RT-PCR, PCR, real-time PCR, etc
Specimen type

Viral transport media (VTM)

Approximate run time per 20 preps
< 90 mins
Elution volume
10 µL - 150µL
Shelf life stability
6 months
Intended use
Research use only (RUO)
Processing
Manual
Shipping condition
Room temperature
Storage condition

RT Box: Stored at 15-30°C

COLD Box: Stored at 4°C
Figure 1- Spiked-in COVID-19 E gene RNA template was extracted from viral transport media (VTM, COPAN Diagnostics) using PHASIFY VIRAL and standard solid phase RNA extraction kit. Sample input and output were based on each manufacturer's recommended specifications. Cycle threshold was determined with RT-PCR (Roche LightCycler 480 II). Samples extracted with PHASIFY VIRAL RNA Extraction Kit enabled a 3-6 cycle threshold reduction compared to samples extracted with solid phase extraction.
FAQs
The total input volume must equal to 600 µL. More volume will overload the system. If you have less VTM, you must bring the sample volume up to 600 µL as per kit instructions.
You can add another 40% isopropanol wash before the 70% ethanol wash to increase the purity of the samples. Note that additional washes may reduce RNA recovery / yield.