PHASIFY ENRICH cfDNA Extraction Kit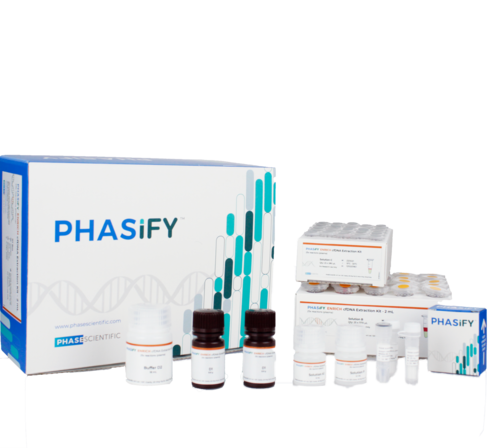 The PHASIFY ENRICH cfDNA Extraction Kit is designed for maximum yield of cfDNA from plasma and superior enrichment of cfDNA by size selection.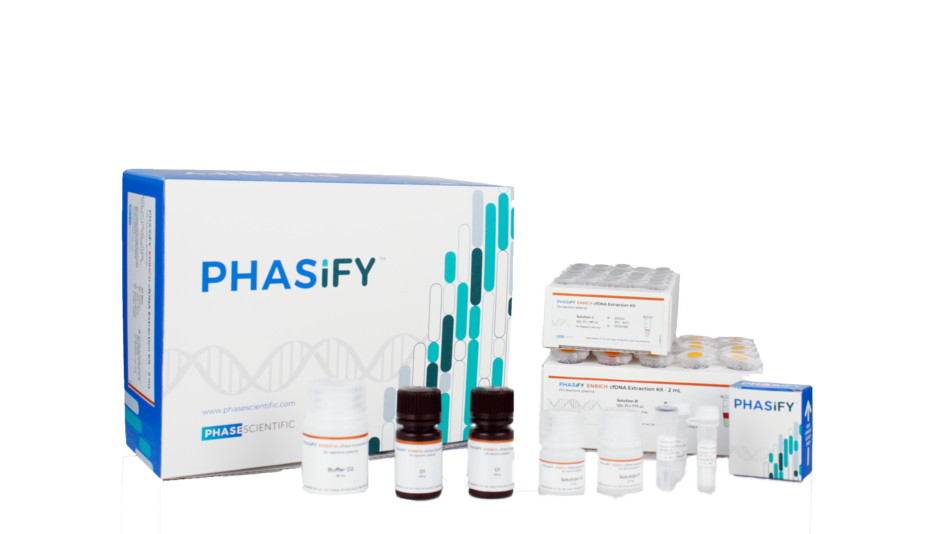 Features
High Yield and Concentration: Multiple-fold increase in cell-free DNA recovery with flexible elution volume
High Purification: Removal of contaminating genomic DNA, without loss to target cfDNA
Enrichment by Size Selection: Removal of >500 bp high molecular weight DNA
Modifiable Size Selection: Contact us to discuss custom solutions
Specifications
Applications
ddPCR, PCR, real-time PCR, NGS, other
Sample type
Plasma
Time per run
~210 mins
Input volume
1 mL, 2 mL
Elution volume
5 µL - 150µL
Shelf life stability
12 months
Intended use
Research use only (RUO)
Processing
Manual
Shipping condition
Room temperature
Storage condition

RT Box: Stored at 15-30°C

COLD Box: Stored at 4°C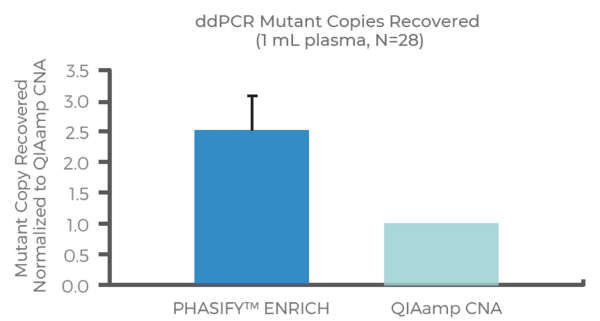 Figure 1- Improved yield of circulating tumor DNA (ctDNA)
The cfDNA was extracted from 28 tissue-positive cancer patient plasma samples (1 mL) using PHASIFY™ ENRICH and the QIAamp CNA kit. On average PHASIFY™ ENRICH demonstrated a 2.5-fold increase in mutant copy recovery compared to QIAamp CNA (P-Value <0.01 Wilcoxon Signed-Rank).

Figure 2 – Enrichment of cfDNA fragments and removal of contaminating genomic DNA
DNA was extracted from 2 mL healthy human plasma spiked with 100 bp ladder using PHASIFY™ MAX and PHASIFY™ ENRICH. Fragment analyzer trace demonstrates significant removal of fragments above 500 bp while maintaining recovery of target cfDNA.